Greetings everyone.... yet again.
I make too many threads.
Anyways, this thread is for everyone to find a look-alike image of what you think your character looks like and post it.
This can be Anime-esc, based on a real person, or just a drawing.
Last edited by Judge on Sun Apr 27, 2014 8:48 pm; edited 2 times in total
Application Manager




Posts

: 239


Join date

: 2014-04-10


Age

: 21



Hamza 'Votra' Muhammad-
I had to post Abed, this is a joke. I look nothing like him ICly. It's Abed Nadir from The Community.
Active Member




Posts

: 100


Join date

: 2014-03-22


Location

: in ur mom



My "Patrick Ferri" head of CWU character looks like this:
Found with a quick google search. xD
Active Member




Posts

: 33


Join date

: 2014-04-04


Location

: Narnia



I've been using the prosecutor of Crimea, Natalia Poklonskaya, as the closest representation of Jury. Funny how it all fits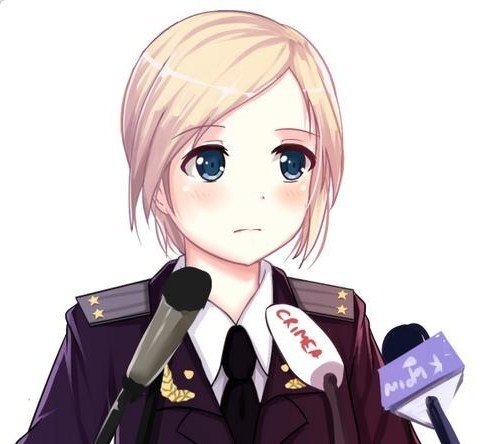 Active Member




Posts

: 69


Join date

: 2014-03-23



Audrey Tatou I've decided is my civvie Clarices faceclaim. Her hair is actually shoulder length and really curly but she keeps it up a lot. Her eyes are also an emerald green- not brown like Audreys.
And for the lovely Celene, AKA APEX.02-672 the badass goldeneye-version of Famke Janssen. Damn she looks good with a gun. Though Celenes hair is more brown, not that black. I'm just a huge fan of the square jaw.
Contributor




Posts

: 124


Join date

: 2014-03-25


Age

: 22


Location

: Radioactive Wastes



Active Member




Posts

: 55


Join date

: 2014-04-18


Age

: 18


Location

: Anor Londo - Chilling with Ornstein and Smough



---
Permissions in this forum:
You
cannot
reply to topics in this forum